Hello, We are SR Auto Electrics.
a fast, efficient and reliable service, all at a very competitive price
FULLY MOBILE AUTO ELECTRICIAN
Working across South East Essex for the last 25 years, SR Auto Electrics has built a solid client base as well as a strong reputation for being reliable and efficient with competitive pricing. We pride ourselves on finding the fault and fixing the problem as soon as possible but if there is ever a situation where we cannot identify the problem then there is absolutely no fee for you!
We endeavour to stay up to date with the latest diagnostic technology in order to give you the very best service and to date we have a variety of code readers, multimeters and an oscilloscope. Using computer software containing diagrams, locations, and part finders, we can make the job as easy and quick as possible so you can go back to your everyday routine! As well as our own lengthy experience, we also have the backing of many top technical advisors to be sure of the right diagnosis.
Over the decades we have worked with a number of the largest companies around Essex, including:
• Ford
• Vauxhall
• Honda
• Autoglass
• Snap-on
• Crystal Windows
• Forefront Utilities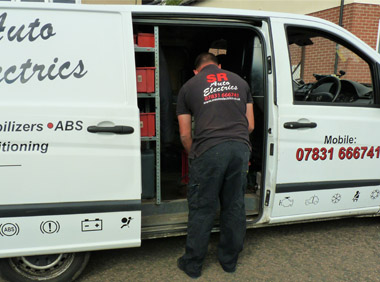 Work Completed in Essex


We began trading in 1990 after gaining experience on a 3 year City & Guilds Apprenticeship. Over the years, we have gained various qualifications and attended many courses to stay up to date on the latest techniques including City & Guilds Electronics 229, Snap-on, CAN Bus and fault finding, Launch Advanced Diagnostics and a Hybrid course.
We know that when you have a fault with your vehicle you need to get the problem solved as quickly as possible and would rather not pay extortionate prices! In our years of trading we have learned to give fast and friendly service at a very competitive price so you can get back on the road as soon as you can. Remember, if we cannot identify and fix your problem then we won't charge you a penny.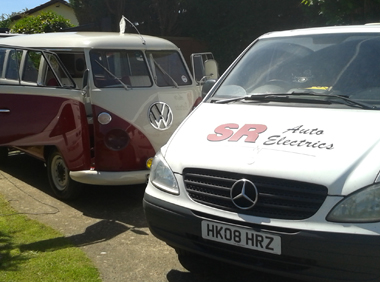 SR Auto Electrics Have Worked With